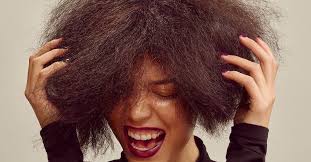 Hair remains a major signal of beauty both in men and women. The ability to maintain clear and healthy hair proves the level of commitment to enhancing a beauty experience for your personality. But, in the case where you have trouble ensuring a standard hair condition that can naturally attract compliments and self-confidence.
In this course, you will learn easy and modern ways to treat your hair and avoid hair infections that cause hair loss, eczema, rashes, burn, and others. You will learn how to apply the therapeutic qualities of natural herbs to solve your hair health challenges. Do not spend unnecessarily on exorbitant hair products that do not work. Learn here and have the solution in your palm.
You will also learn the commercial value of organic products and the market worth, demand, and survey for organic products. The possible ways you can distribute your organic hair care products to the global market through the help of the internet and offline shop.
Course Outline
Understand the natural and biological elements of hair
Types or kinds of Human Hair
Human or Artificial hair?
Identify the likely hair infections
Causes and sources of these infections
Understand what hair care means
Understand methods of hair care
Herbal homemade hair care
Natural versus Chemical health implications
Making Your Organic Haircare Products
The commercial value of herbal hair care products