What you will learn?
HOW TO CALCULATE SKINCARE FORMULA
HOW TO MAKE BODY AND HAIR BUTTERS CREAM
HOW TO MAKE STRETCH MARK, SCAR AND REPAIR BUTTER CREAM
HOW TO MAKE CREAMS/LOTIONS
HOW TO MAKE CREAMS/LOTIONS
HOW TO MAKE BRIGHTENING CREAM
HOW TO MAKE CHOCOLATE LOTION
HOW TO MAKE BABY MOISTURIZING LOTION
HOW TO MAKE KNUCKLES EXFOLIATING CREAM
HOW TO MAKE FACE CREAMS
HOW TO MAKE SUNBURN CREAM
HOW TO MAKE PIMPLES HEALING CREAM
HOW TO MAKE BLACK SOAP WITH FRUIT
HOW TO MAKE LIQUID BLACK SOAP
HOW TO MAKE BODY SCRUB
About this course
Welcome to Finest Herbal Shop's Compact Skin Care Course for Beginners! In today's world, skincare has become essential for enhancing our natural beauty at any age. This course is designed to empower you to take control of your skincare regimen by teaching you how to create reliable, natural skincare products that you can use personally or even offer in the global market. Whether you're a beginner or have minimal prior knowledge of skincare product creation, this course is tailored to your needs. Join us as we demystify skincare product creation and empower you to achieve the radiant skin you desire, all through safe, natural methods. Enroll today and take the first step toward a more confident, beautiful you.
Suggested by top companies
Top companies suggest this course to their employees and staff.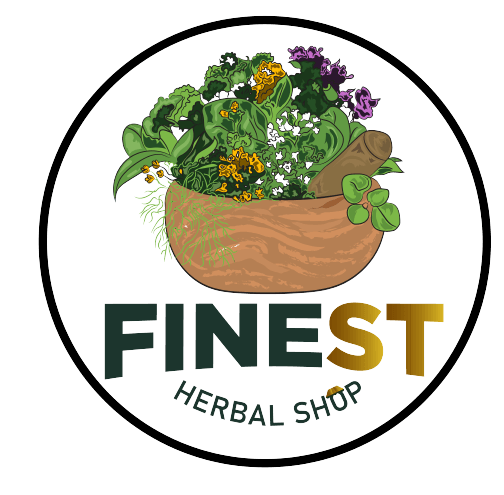 FAQ
What is the "Compact Skin Care Course for Beginners"?
The "Compact Skin Care Course for Beginners" is a comprehensive course that introduces you to the world of skincare. It covers the basics of skincare routines, product selection, and the art of crafting your own natural skincare products.
Is any prior skincare knowledge required to enroll in this course?
No, this course is designed for beginners with little to no prior knowledge of skincare. We'll guide you through the entire process step by step.
What will I learn in this course?
In this course, you will learn how to create over 15 types of skin soaps, 10 skin body creams, and pink lips creams using natural ingredients with therapeutic properties. We focus on a 100% natural, chemical-free approach.
How long does the course take to complete?
he course duration may vary based on your pace, but it is designed to be self-paced. On average, students complete the course in 20 hours, but you have access to the materials for as long as you need.
Will I receive a certificate upon completing the course?
Yes, upon successful completion of the course, you will receive a certificate to demonstrate your newly acquired skincare skills.
Are there any specific materials or tools required for this course?
We provide a list of recommended materials and ingredients in the course materials. These are generally easy-to-find items and natural ingredients.
Can I access the course materials after I complete the course?
Yes, you will have continued access to the course materials, allowing you to revisit and review the content whenever you like.
How can I get in touch with the instructor or seek assistance during the course?
You can communicate with the instructor and seek assistance through the course platform's messaging system or via the contact information provided in the course details.
Can I enroll in this course from anywhere in the world?
Yes, our course is accessible worldwide. As long as you have an internet connection, you can enroll and start your skincare journey with us.
You learn the procedure of making over 15 skin soaps, 10 skin body cream, and addition of pink lips creams. Ingredients are natural fruits with high therapeutic properties. It is 100% natural, no chemical.
In this course material, we are going to be teaching you how to calculate your recipes in grams and converting them into percentages.
BODY AND HAIR BUTTERS AND CREAM
Firstly, it is important to understand a term called Hyperpigmentation. It will help you to understand the term skin lightening, skin whitening, and skin brightening properly.
Hair butter is a natural blend of natural or organic oils and unrefined butters that acts as a moisturizing sealant to protect your hair from dryness and breakage.
STRETCH MARK, SCAR AND REPAIR BUTTER CREAM
The chance of having this mark on your skin is determinant on some factors, depending on the level hormones in the body which seem to play a key role.
CREAMS AND LOTION STANDARD BASE CREAM FORMULA
Formula ingredients:
1. 4 grams of cetyl Alcohol
2. 15 grams of e-wax .........
LIGHTENING/WHITENING LOTION
Skin lightening is the process of fading out unwanted skin blemishes that have inhabited the skin; in order to restore the skin to its natural tone.
Skin brightening is simply the process of restoring skin vibrancy or increasing the radiance on the skin.
In a double boiler, heat your base lotion for 1 minutes
Add your carrier oils
Baby skin must not be dry; it can expose such a baby to early skin infections like acnes and rashes. So in order to avoid these skin infections, correct baby moisturizing cream or lotion must be applied to keep the skin always moisturized.
KNUCKLES EXFOLIATING CREAM
Knuckle skin can be tough to exfoliate if the right cream is not applied at the right time, it could cause the knuckle to develop skin blemishes or skin color defections.
60 grams of Base Cream (Use the standard base cream recipes for this but change your oil to rosehip/grapeseed oil)
WHITENING NIGHT FACE CREAM
60 grams of face cream base (Use the standard base cream recipe for this but change oil to rosehip/grapeseed oil)
Sunburn is a reddish and painful skin blemish that appears on the skin after high or constant exposure to the skin without proper treatment.
Formula ingredients
base cream 20ml
rosehip oil 5ml
LIGHTENING AND WHITENING ADDITIVES FOR BLACK SOAP
Formula ingredients:
1. Turmeric powder
2. Sandalwood Powder
3. Orange Peel Powder
Formula ingredients:
1. 65 grams of black soap
2. 5 grams of Licorice Extract
Black soap is a kind of soap that originated from West Africa. It is made from locally harvested plants like the ones listed in the formula ingredients below.
EXFOLIATING/DETOX BLACK SOAP
Exfoliation is the sloughing off dead skin cells from the skin. The human body maintains a new skin cell every 30 days, therefore sheds dead skin out in order for the new to take form on the skin.
STRUCTURE OF A BLACK SOAP MIX
If you are in my infusion class, this should not be a problem. Herbs like green tea, mint, cloves neem leads can be infused (heat infusion) neem leaves.
PHASE A
1. Diluent-water-44.9 grams
2. Humectant- vg-5 grams
Formula ingredients:
1. African Black Soap
2. Emollient 3 grams
3. Humectant 3 grams
Body scrub is usually effective in preventing future acne breakout on the skin. It makes the skin smooth and soft.
EXFOLIATING EVEN TONE FACE POLISH FORMULA
Formula ingredients:
1. 40 grams of brown sugar
2. 10 grams of Niacinamide
For skin glow, stretch mark and Cellulite
Formula ingredients:
1. 15g coffee grounds
Formula ingredients:
1. 50 grams of Thick base cream
2. 20 grams of Vaseline Jelly
Face mask formulas are made based on the face condition, some formula ingredients are not effective on an oily face while some are effective. Some work better on a dry skin face.
Formula ingredients:
1. 50 grams of Sea Clay
2. 30 grams of Aloe Vera
Congratulations to you, if you have made it to this page of the course.
Make practical session of any ten or all of the cream formula in this course. Submit a video and document report to the email address below.
finestherbalshops@gmail.com
Access all the course instructions and formulars